DrayTek Vigor 3910, Vigor 2962, Vigor 2927, Vigor 2952 families and other DrayTek models including the small Vigor2135 support Web Content Filtering.
This feature allows administrators to block websites based on categorization. For example, we can block all porn and gambling sites in seconds by selecting the corresponding check-box in the DrayTek router's web interface.
New sites pop up every day and it is almost impossible to try to block inappropriate sites manually. Rather than try to track and block these sites manually, DrayTek routers can be subscribed to CYREN (formerly Comtouch) Web Content Filter which is a well-known web site classification service that updates its databases on a daily basis.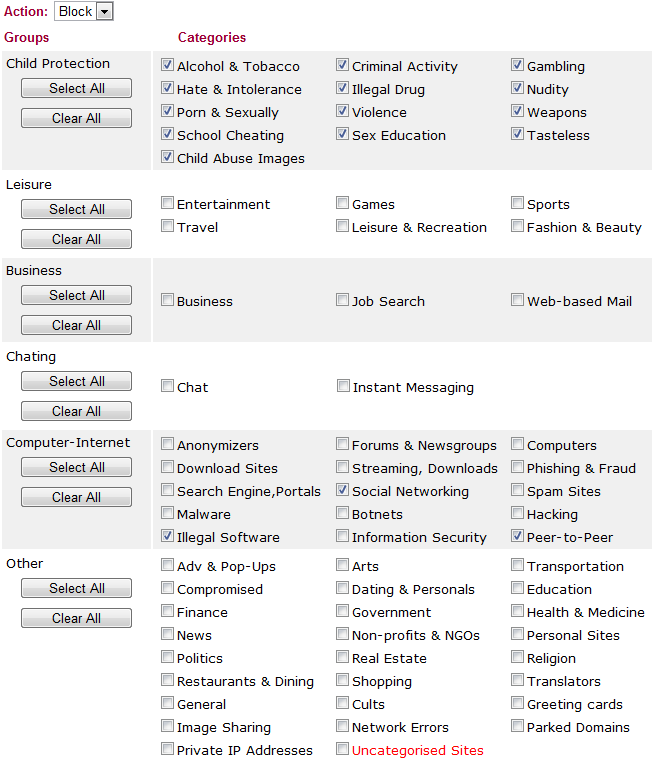 CYREN Web Content Filter DrayTek then enables network managers to define which categories are blocked or allowed. The first month subscription to the service is free and about $60 -$100 a year after that. The subscription is purchased yearly from your DrayTek distributor ABPTECH. Below is an example of how this is configured and the list of categories that are supported today. DrayTek content filtering rules including web content filter entries can be activated based on schedules you can define DrayTek makes this feature affordable and now competes with dedicated web content filter appliances for a fraction of the cost.
When a user in a protected network hits a site that is restricted, DrayTek will display a customizable message instead. Managed service providers, system integrators, contracted network administrators can really add value to the router installation using this feature and generate an additional revenue stream. By limiting access to time wasters, companies would see this as a key element to increase productivity and would not mind paying tens of times what it costs the System Integrator to keep it running.
For example, the right image is what the DrayTek 2926ac shows when attempting to go to Facebook during prime business hours